Please RSVP by May 10 - RSVP button on top right or just below
"But I don't like coffee or road biking"
First date was a hike in Millcreek Canyon with the loved and missed Mindy-dog. Several proceeding dates included climbing, CrossFit, mountain biking, swimming. Started to fall for each other on Liz's front porch swing.
Engaged on a mountaintop on the highest peak in Utah, King's Peak. Nate almost vomited before the proposal, Liz blacked out during it. 3 day backpacking trip, totally off the grid, he killed it.
The Wedding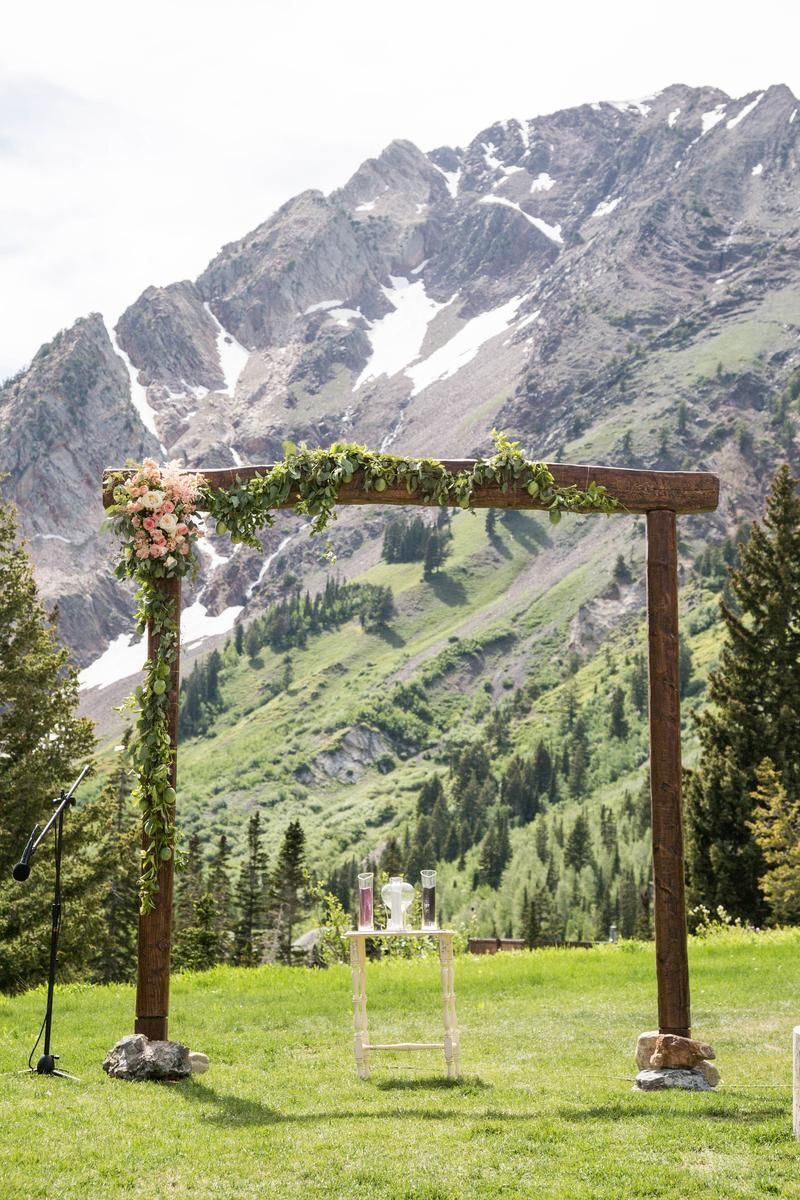 Saturday, June 8, 2019
5:00 PM
Attire: Mountain dressy casual (whatever that means to you is good with us). The ceremony is on grass, so consider that with footwear choices.
Ceremony and Reception
Alta Peruvian Lodge
10000 Little Cottonwood Canyon Rd, Alta, UT 84092, USA
Due to limited venue space, adults only please. (But we love your kids!)

Weather! It's been schizophrenic this year between rain, snow, sunshine, and it's looking like the big day will be chilly with high 50s and a low in the 30s. Skies should be clear (?) but a jacket would be a good idea.
Wedding Party
Melissa Andreani - Matron of Honor
1999 Fiesta Texas lifeguards. I thought she was super pretty (pretty pretty panda), so I made her be my friend. Soon after, we got promoted to water techs and best friends. Now she's a BA petroleum engineer with the sweetest family. Couldn't be happier to have her by my side all these years, and for this shindig.
Abby Albright - Maid of Honor
High school pool locker room. Abby thought I was really pretty, so she made me be her friend.
Our love of chlorine brought us together, now it's mostly about giving each other crap and going to Whole Foods for apples. Together, we are probably 2 most annoying people out there; lo siento for anyone having to hang with us for over a minute. One of the smartest, funniest, and most unique people around.
An Tran - Bridesmaid
We met through Abby and had all the fun to be had in LA, sans Abby. A blend of sarcasm, intellect, and oozing of goodness. Buddha in the flesh. Most important member of Vail Island. (Holla her hubby Toby, Andrew, & Abby!) My most memorable times in life have been with that crew.
Samantha Justus - Bridesmaid
Southern Californians lost in Provo, Utah. That was us, so we were set up on a blind friend date and 4 1/2 years later, we've come to love this pretty rad state. Skiing, climbing, biking, hiking, backpacking, we do it all. Will never stop exploring with this one.
Neha Joshi - Bridesmaid
Our chairs touch at work. To the much dismay of everyone near us, giggling and babbling is the majority of our days. We finish each other's sentences. (We also do work, hella efficiently.) She's my go-to for any issue, big or small, and she listens and responds without judgement. Best advice ever. Don't leave me, ever. Power couple with her hubby.
Tonya Selby - Bridesmaid
Very first friend in Utah, and was instrumental in me moving out here. She teaches me about trees, wildlife, and all things nature. Genuine, caring, best mama to baby and corgi. Old souled wonder woman.
Lia Wise - Bridesmaid
The perfect balance of real talks, loyal friendship, and a little bit wild, my ride or die. Tattoos last minute off Pinterest in the middle of the night? Sure. She can fish, she can cook, and she can nurse my sport injuries back to health. A real keeper.
Chase Morgan - Best Man
First memory of Chase is middle school hallway thinking he looks like a
bull dog. Played high school football together and became friends
because of an affinity for the music band Tool. Went to the same college
where we both quit football to concentrate on academics… Just kidding,
it simply stopped being enjoyable. He's been around since the beginning
and he will be there to the end.
Diego Monroy - Groomsman
First memory of Diego was at Cheesecake Factory where we both served.
He was yelling at a manager (don't know how he wasn't fired) for an
issue I had addressed many times. I knew we would get along. Originally,
we discussed trading options and how many 'lessons' we were learning by
losing money. Soon, we were biking, watching fights, and hiking Utah
peaks together.
Jordan Herkimer - Groomsman
is my younger brother. He is smart, compassionate, and extremely lazy.
Just kidding Jordan, you're mildly lazy. Jordan has seen me at my worst
and my best and is the type of guy that will bend over backwards to help
you out. When we worked together at Cheesecake Factory everyone called
him the nicer brother. I agree.
Joe Herkimer - Groomsman
is my younger, bigger brother. This guy is dedicated. He played
offensive line in high school, 260 pounds of meat. A couple years ago he
decided to run a marathon. He still weighed 260 pounds. It took him
over 6 hours but he finished. His body turned on him, aching and
burning. Rhabdo anyone? It just speaks to his dedication that he would
rather die than not finish.
Sam Jennings - Groomsman
Sam is smart and kind. Poor guy has had to endure Liz and me giggling
like children in the kitchen and lying on the couch "watching movies."
Sorry Sam for any awkward moments. Sam and I got to know each other on a
trip to Lagoon sponsored by the one and only Alsco. We found we had
similar ideas about the lazy river at Lagoon and that some people's kids
are assholes.
Max Herkimer - Ring Bearer
Evan Ricks - Groomsman
Evan and I met at Snow College. We were both walk-ons for the great Jr. College Badger Football team.
He is always game. In fact, Evan is typically the one to start the game. Evan and I spent college nights
hiking to Diamond Fork hot springs, playing simple guitar riffs and singing impromptu songs. Moulin
Rouge anyone? Also, many early mornings duck hunting. Stories from the marsh, from scarves and cell
phones to blinds and breaking ice, are stories that always bring a smile. This guy is genuine and real and
please someone give him a drink.